Wilbow Group is an investment company that focuses on private equity, corporate debt,  listed equities, property development and property debt/equity funding.
Wilbow also has a wholly owned subsidiary specialising in residential land subdivisions that operates in Texas, USA.
Philanthropy and the arts are an important part of the Wilbow philosophy.
WHAT WE DO
Australian Property
Jim Dolkas and Andrew Hansen have many years' experience in the property industry. Jim has held Senior Executive positions both within the private and public sector. He has substantial property development and construction experience with a proven capability in managing projects across the entire project cycle from inception to completion. Andrew is an associate of the Australia Property Institute (AAPI) and has worked in the commercial property sector for over 10 years. With experience in Valuations, transaction and analysis Andrew brings a wealth of knowledge to Wilbow Group.
For further enquiries please contact Jim Dolkas and Andrew Hansen:
Phone: 03 9805 2003
Email: jim.dolkas@wilbow.com.au
Phone: 03 9805 2014
Email: andrew.hansen@wilbow.com.au
Private equity, corporate finance, investments, equities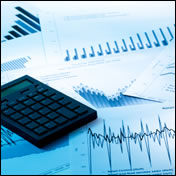 Wilbow is an active investor in both listed and unlisted equity and debt markets. We hold and manage a diversified portfolio of equity and debt positions and possess broad experience in the provision of debt and/or equity solutions to businesses.
Wilbow's focus in listed markets is to identify companies, in Australia and internationally, with valuations that do not reflect growth potential.
Unlisted investment opportunities ideally have the following characteristics:
Our capital has a clear purpose – to facilitate and accelerate growth or be part of a capital solution
Experienced and aligned management of high integrity
Profitable underlying business or a clear path to profitability with an attractive business model
Scope for Wilbow to contribute to the direction of business either through formal board roles or informal engagement with management
Potential for attractive investment returns over flexible time frames
A broad range of industry sectors will be considered
We aim to be flexible in our approach to all equity and debt investment opportunities and work to provide the most aligned solutions possible.
For further enquiries please contact Wayne Phillips:
Phone: 03 9805 2011
Email: wayne.phillips@wilbow.com.au
USA Property
Wilbow Corporation Inc, a wholly owned subsidiary, focuses on residential land subdivision in Texas.
It has completed and sold over 5,000 lots in the Dallas Fort Worth area since the establishment of the Dallas office in 1988 and established a presence in Houston in 2018.
A staff of highly qualified personnel has been assembled in Dallas and Houston.
Click here to access the Wilbow Corporation Inc website for more details about Wilbow's USA property operations.
Philanthropy
The Bowness Family Foundation is committed to supporting not for profit organisations that provide access and opportunity to enrich the culture, education and potential of our community.  The Foundation supports projects in three key areas: Arts & Culture, Disability & Communication and Education.
Some of the organisations we are proud to support include: University of Queensland, National Gallery of Victoria, The Australian Ballet, Monash Gallery of Art, ANAM, Australian Youth Orchestra, Zoos Victoria, Scope and Guide Dogs Victoria.
Art
Wilbow has accumulated a significant collection of major Australian art over a long period of time. The collection continues to grow and contains a diverse range of styles and periods which include paintings, photographs, works on print and sculpture. Work by artists such as Fred Williams, Arthur Streeton, John Russell, Ian Fairweather, Peter Booth and Bill Henson.
Wilbow Group is a benefactor of art through donations (including works of art) and sponsorships of various exhibitions. The collection has been publicly exhibited and elements of it are lent regularly for exhibitions. Wilbow has been a long term supporter of institutions such as the National Gallery of Victoria, Monash Gallery of Art, Benalla Art Gallery, Heide Museum of Modern Art and has donated art to National Gallery of Art, Canberra.
ABOUT US
William D Bowness founded Wilbow Corporation in 1976, which grew to be one of Australia's largest privately owned property development companies, with interests in Melbourne, Brisbane, Dallas (USA) and Auckland (NZ). Wilbow Corporation undertook a broad range of developments, including residential subdivisions, medium density housing, high density apartments, retail shopping centres, commercial office buildings, industrial office parks and retirement facilities. The success of the Wilbow business and high regard it was held in was demonstrated by the numerous development industry awards its projects received. The Australian interests were sold to a major public company in 2006 and the NZ office closed in 2005. Wilbow's USA property operations have been retained.
Following the sale of the Australian interests, Wilbow Group was formed to be an investment company that focuses on its USA property interests, private equity, listed equities and property development funding. Philanthropy and the arts continue to be an important part of the Wilbow philosophy.
OUR PEOPLE
Board of Directors
Bill Bowness
Founder and Director
Bill is the Founder and Director of Wilbow Group. Bill's initial work background was in banking and investment banking.
He founded property developer, Wilbow Corporation Pty. Ltd. in 1976. The Australian operations were sold to a major public company in late 2006 and the U.S. operations retained. Bill was previously a director of Centro Retail Trust, Defence Housing Australia, Housing Choices Australia and Places Victoria. He is currently Director of Wilbow Group Pty Ltd.
Bill was a member of the Monash Gallery of Art Committee of Management and was Chair from 1998 to 2010, and was a Member of the National Gallery of Victoria Foundation. He is a Trustee of the Monash Gallery of Art Foundation and on the Board of the Australian Ballet Foundation.
In 2011 Bill was made a Life Member of the National Gallery of Victoria and a Life Member of the Australian Ballet in 2018.
He was appointed a Member of the Order of Australia (AO) in 2017.
Natasha commenced her career as a chartered accountant with Price Waterhouse where she spent 7 years working in Audit and Risk Management in Melbourne and London. She has experience in governance, strategy, risk, business management, audit, finance and philanthropy.
Natasha is Chair of the Bowness Family Foundation, a member of The Australian Ballet Foundation Board and President of the Australian Ballet Annual Giving Program. She is a member of the Monash University Philanthropic Campaign Council and Chair of the Monash Gallery of Art Committee of Management. Natasha was Deputy Director of the Zoos Victoria Foundation from 2011-2013 and a Director of Zoos Victoria from 2013-2021.
Kelly is a Chartered Accountant having commenced her career at PricewaterhouseCoopers (pwc) working in both Melbourne and London.
During her time at pwc, Kelly worked across the Audit, Transaction Services and Corporate Finance divisions. Kelly then worked within the "Business Development and Strategy" team for Ramsay Healthcare, an ASX listed healthcare operator. During this time Kelly worked on various M&A, business development, operational and strategic projects.
Michael commenced his professional career as a lawyer specialising for 7 years in corporate and finance law. He then spent nearly ten years working in senior executive roles with large listed corporations. Since 2005, Michael has worked in the private investment sector and joined Wilbow Group as CEO in 2010.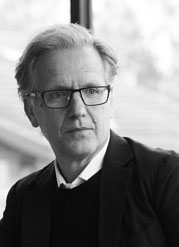 Jim Dolkas
Head of Property
Jim has over 25 years' experience in the property industry. He has held senior executive positions with both private and public sector organisations whose operations have involved property development and investments throughout Australia.
Contact Wilbow Group
Address: Como Office Tower
Suite 1, Level 9
644 Chapel Street
South Yarra VIC 3141
Phone: 03 9805 2000
Fax: 03 9805 2020
Email: office@wilbow.com.au